In addition to residential property management, we also provide commercial property management services. We have a dedicated team managing our portfolio of commercial tenants, which include local restaurants, well-established retail businesses, creative studios and prime office locations.
Our signature level of quality customer service, expertise in property management, and commitment to excellence are reflected in our commercial properties, which contribute to the vibrancy and vitality of the communities we serve. We work collaboratively with Porta & Co., a commercial real estate services firm based in Portland, to lease available space in Maine. Learn more about our team below and use the expanding menus to explore our commercial portfolio.
Portland – Bayside/Parkside
52 + 82 Hanover Street
52/82 Hanover is Portland's latest retail development with 10 commercial spaces at 82 Hanover Street and four commercial spaces planned for 52 Hanover Street. Located in the bustling West Bayside neighborhood, 52/82 Hanover is an ideal location for retail, office and light industrial uses, with dedicated patio space available for units abutting Lancaster Court and on-site parking.
105 Forest Avenue
105 Forest Avenue is a mixed-use building which includes two commercial retail spaces and nine residential apartments. The building forms the corner of Forest Avenue and Portland Street; the rounded corner of the building was purportedly built that way to accommodate horse carriages going around the building.
132 Marginal Way – The Linden
Located within The Linden, a 196 unit apartment building that caters to the growing area of West Bayside, 132 Marginal Way includes two commercial units. 132 Marginal Way offers a prime and convenient location in one of Portland's most walkable and accessible neighborhoods.
195 Lancaster Street
195 Lancaster Street is a single-story building built in 1928. With two commercial spaces, 195 Lancaster Street is ideal for office use, restaurants, or retail spaces. 195 Lancaster Street also offers on-site parking.
Portland – Downtown
30 Preble Street – The Wadsworth
30 Preble Street is a six-story building that was previously a hotel. Also known as The Wadsworth, 30 Preble Street includes two street-level commercial spaces.
439 Congress Street – The Metropolitan
439 Congress Street, also known as The Metropolitan, housed the L.W. Cleveland Co. during the early 1920s, which was a leader in electrical contracting. There are 81 units in this six-story building: a combination of studios and one bedroom apartments, in addition to four commercial spaces on the first floor.
46 Market Street
46 Market Street is located in the heart of the Old Port. The building has five residential units and two commercial spaces at street and garden levels.
Portland – Longfellow
181 State Street
181 State Street offers a commercial space at street level as well as a variety of office units on the 2 floors above. Built in 1918, 181 State Street is in the heart of Longfellow Square. The offices include large windows allowing for impressive natural light, a shared kitchenette, and off-site parking nearby.
188 State Street
188 State Street is a commercial building with two restaurant spaces at street level and 21 office units on the 3 floors above. Offices include ample windows, shared kitchenettes, conference rooms, and off-site parking nearby. Easily accessible from I-295 and located off Congress Street right in Longfellow Square.
638 Congress Street – The Lafayette
The Lafayette, built in 1903, is a seven-story building that includes eight commercial spaces at street level and has on-site parking at the rear of the building. According to the Maine Historical Society (MHS), 638 Congress Street is the location of a former luxury hotel that was converted to an apartment building in the 1960s.
667 Congress Street – The Hiawatha
667 Congress Street is an eight-story building with one commercial space on the first floor. Located in the heart of Longfellow Square between downtown and the West End, 667 Congress is also called The Hiawatha, which was completed in June of 2017.
Biddeford
24 Pearl Street – Riverdam
Located within Riverdam, this newly developed apartment building also includes 3 premier retail spaces in a bustling location along the banks of the Saco River.
145 Main Street
145 Main Street features one commercial space on street level within a historic, recently renovated brick building. Conveniently located just over a mile from I-95.
Featured Commercial Availability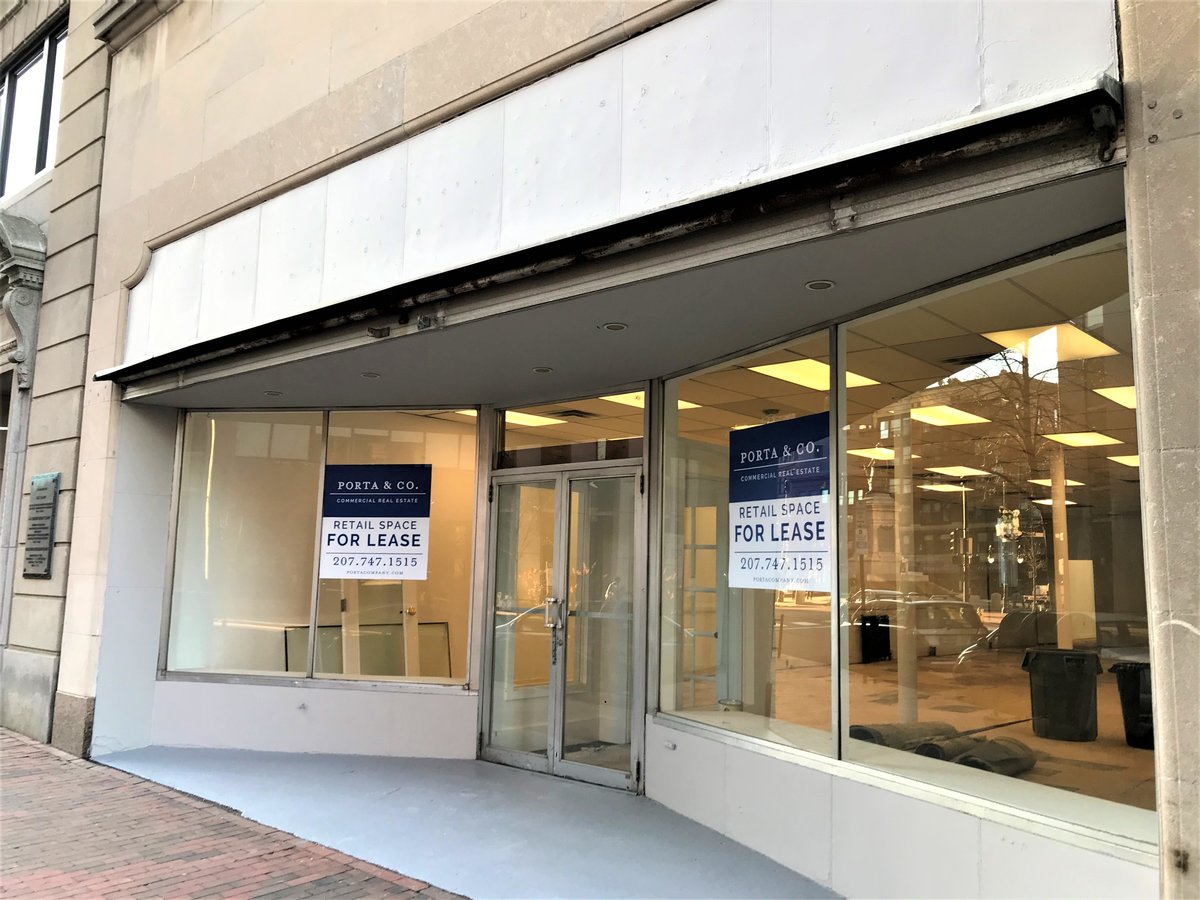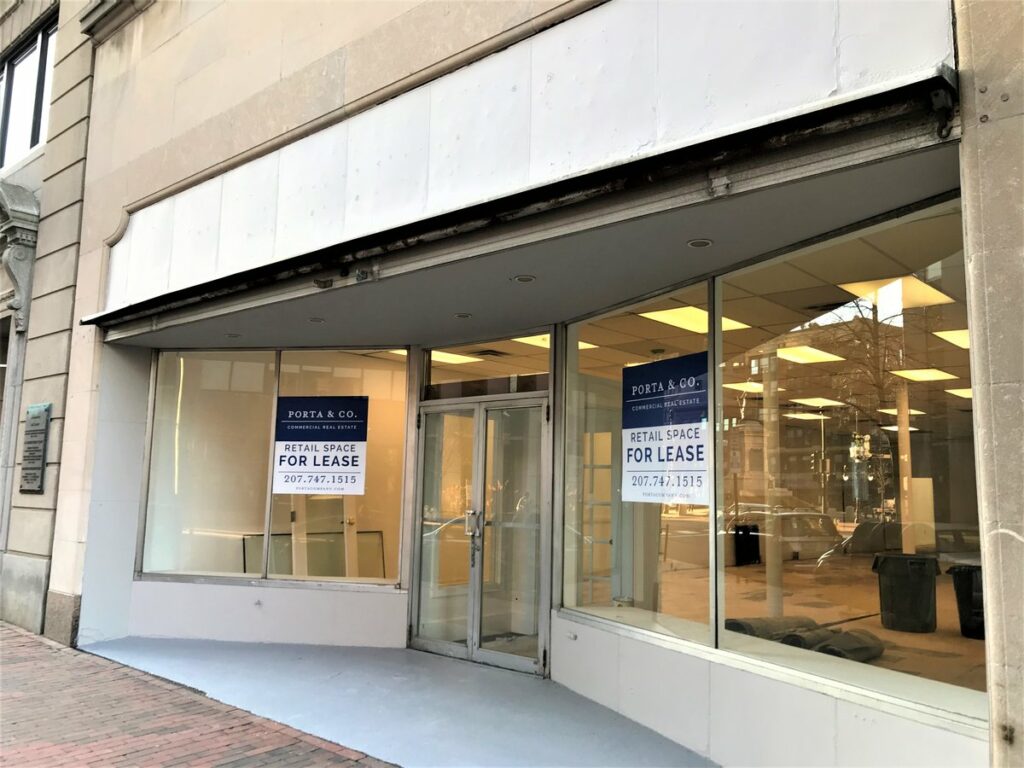 441 Congress Street
A 2,400± SF retail suite is available at 441 Congress Street, also known as The Metropolitan. Steps from Monument Square, 441 Congress Street offers large, floor-to-ceiling windows for an abundance of natural light and an open-floor plan allowing for a variety of custom build-out options.
Meet the Commercial Team
Commercial Property Management
Amalia Tardiff
Property Manager – Portland
Tim Cannon
Property Manager – Biddeford