The Murchison has stood as the tallest building downtown for over 90 years and is an integral part of Wilmington's history. This iconic high-rise is situated in the heart of downtown, complete with water views and boasting a brick and marble exterior. Built in 1914 as The Murchison National Bank, this fully updated building boasts original terracotta, ample on street parking and nearby garage parking access. Named after architect Kenneth Murchison, The Murchison is located at 201 N Front Street on the corner of Chestnut Street and N Front Street.
The Murchison is within walking distance to the City's vibrant dining, entertainment and shopping destinations including Market Street's retail block and the Riverwalk. Centrally located only 10 minutes to Wilmington International Airport, 15 minutes to Leland, or 23 minutes to Wrightsville Beach.
With over 62,000 SF and 11 stories, the Murchison boasts 90+ commercial units offering magnificent views of the city or Cape Fear River. Most office suites include heat, AC, electricity, trash/recycling, housekeeping, and general maintenance along with an onsite maintenance team.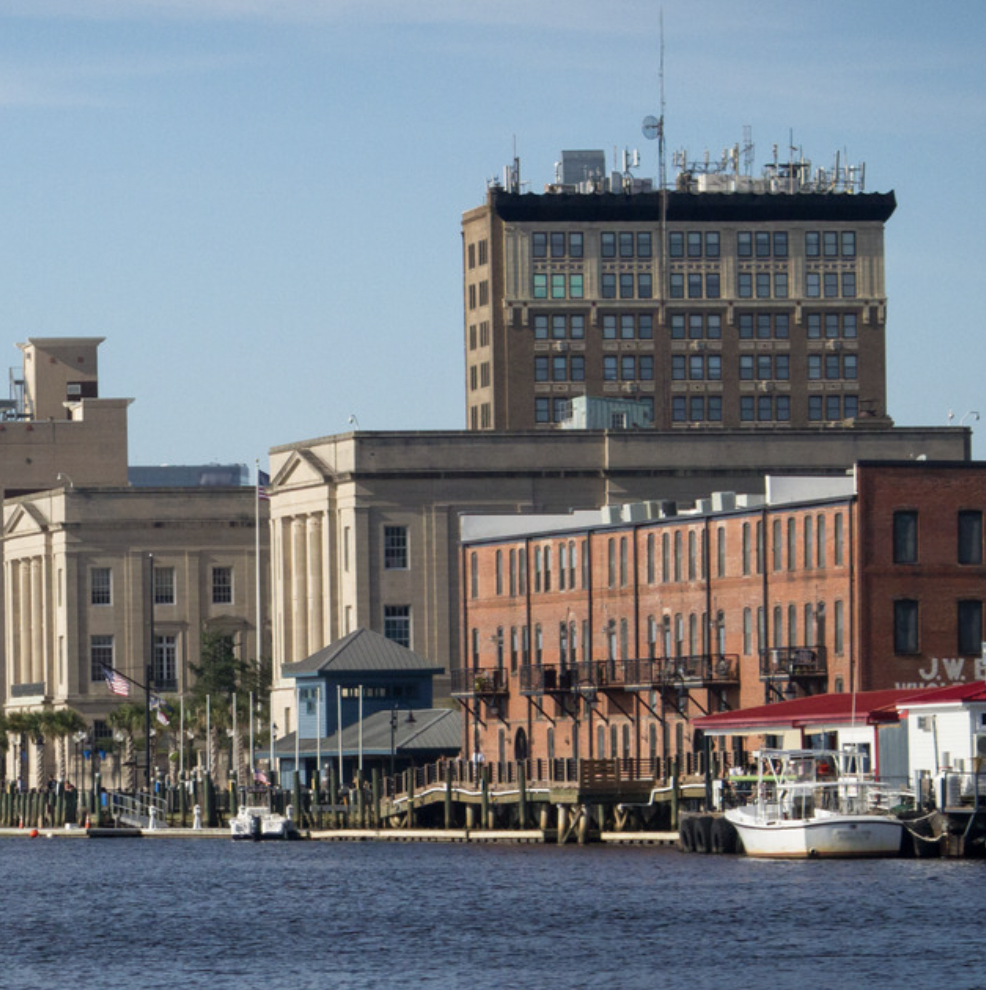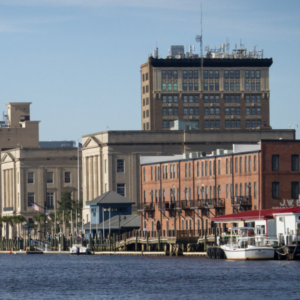 Featured Commercial Availability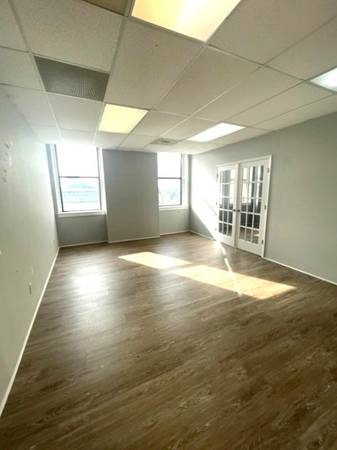 Large Downtown Corner Suite (203-205)
These suites at The Murchison are located on Floor 2 and feature heat/AC, electricity, elevator access, secure entry, trash removal, and more. Forming a corner unit, these suites offer impressive natural light and an abundance of Cape Fear River views. 480 – 2,322+/- SF now available with a lease rate ranging from $1,040-$5,031/month.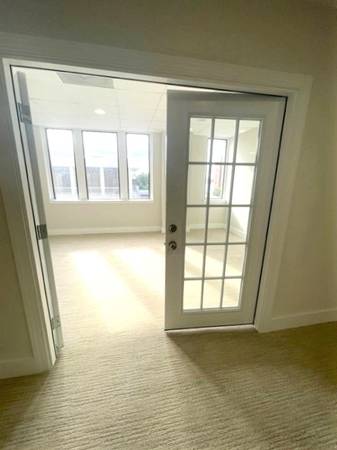 Newly Remodeled Mezzanine Suite (106)
This office space at The Murchison is newly remodeled and features a modern kitchenette, new carpeting, sweeping views, and french-doors leading to a private office. Heat/AC, electricity, elevator access, secure entry, trash removal, and more included. This mezzanine office suite is 820+/- SF with a lease rate of $1,777/month.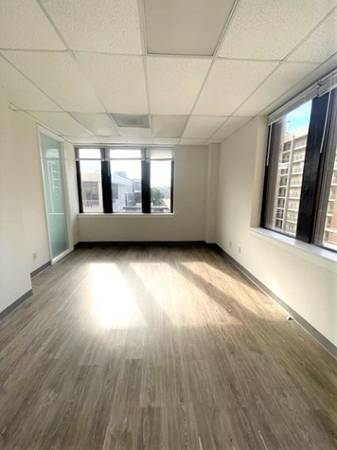 Corner Office with Kitchenette (106)
Located on the mezzanine level, this corner suite features 1,148+/- SF with various private office spaces, a kitchenette, vinyl plank flooring, and large windows with river views. Heat/AC, electricity, elevator access, secure entry, trash removal, and more included. Lease rate of $2,487/month.
Amenities

Amenities vary by suite, with some office suites including kitchenettes.
Parking
Street parking and off-site parking nearby. Contact our team for more information.
For further information about on-street parking, please contact the City of Wilmington or visit their website.