Port Property is proud to, for the first time, share more about the solar panels recently installed at The Linden that are now producing green energy for the building and the surrounding community!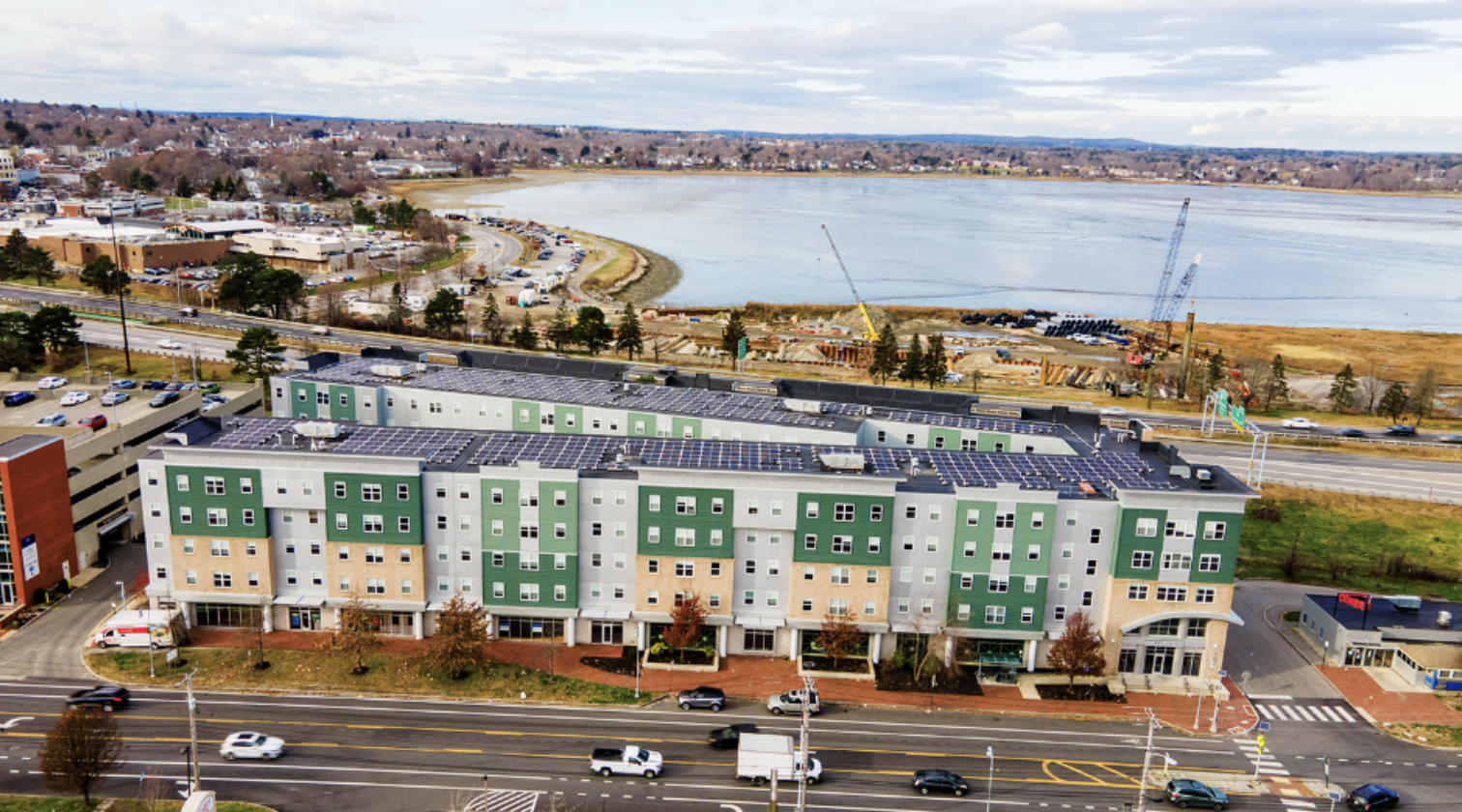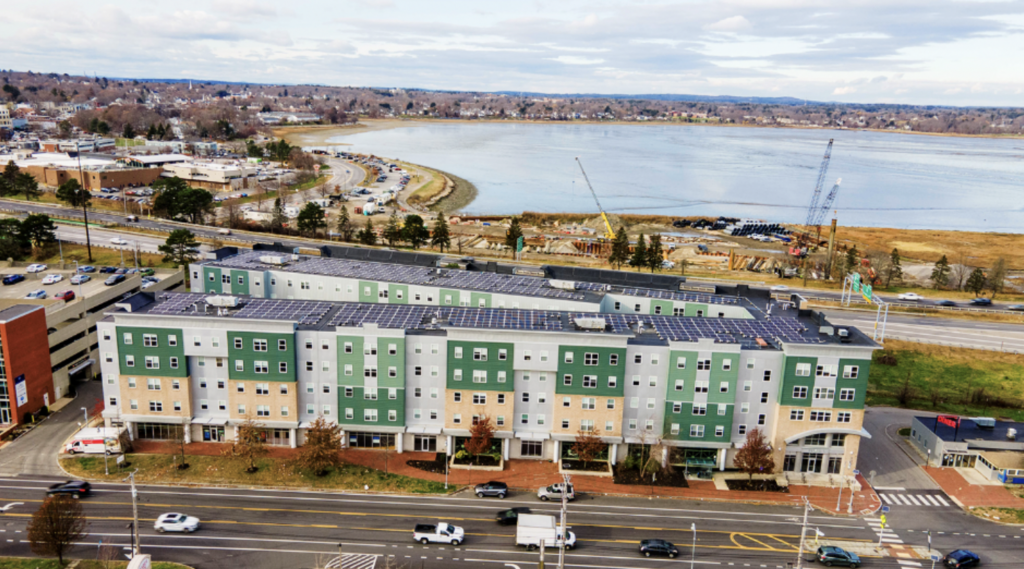 The Linden, a modern residential property located at 132 Marginal Way, was inspired by its setting and the local presence of Linden trees, a slow growing tree that is featured prominently throughout Back Cove. As an apartment building that represents rejuvenation and growth, the presence of solar panels reflects a continuation of The Linden's focus on community and place.
Port Property partnered with the experts at ReVision Energy to make this vision of solar energy possible. ReVision Energy, a South Portland based solar energy company, specializes in green technology and is Northern New England's leading installer of solar energy systems. Since 2003, ReVision has built over 10,000 solar energy systems in the region.
Their team quickly set to work back in 2021 to complete The Linden's 211-kilowatt, grid-tied, solar electric system. Complete with 475 solar panels, this system and layout maximizes the amount of available space for solar technology on The Linden's roof. When the sun is shining, these panels produce electricity that is either used in real-time by the building itself or is fed back to the grid where it benefits the community. Since its installation, these solar panels have saved 78,000+ pounds of CO2 emissions from entering the atmosphere – the equivalent of planting 590+ trees! 
"We are grateful that The Linden chose to partner with ReVision Energy on this stage of their sustainability journey," said Joe Pagano, co-owner of ReVision Energy. "The 211-kW system that sits on The Linden's rooftop is estimated to generate 240,678 kWh of clean solar power which is equivalent to keeping 236,105 pounds of carbon out of the atmosphere every year."
On Wednesday, April 27, The Linden will host a resident event with ReVision Energy to showcase valuable energy metrics and offer additional details about the solar project, providing residents with an opportunity to learn more from the ReVision team directly.
Thank you to the entire team at ReVision Energy for helping us in our efforts to prioritize sustainability at The Linden! Curious to see this solar energy system in action? Access The Linden's energy production information at https://enjoy.solar/the-linden, where you can view system performance details and environmental benefits in real-time.
Learn more about ReVision Energy on their website here, and be sure to follow The Linden on Instagram & Facebook for more community news.