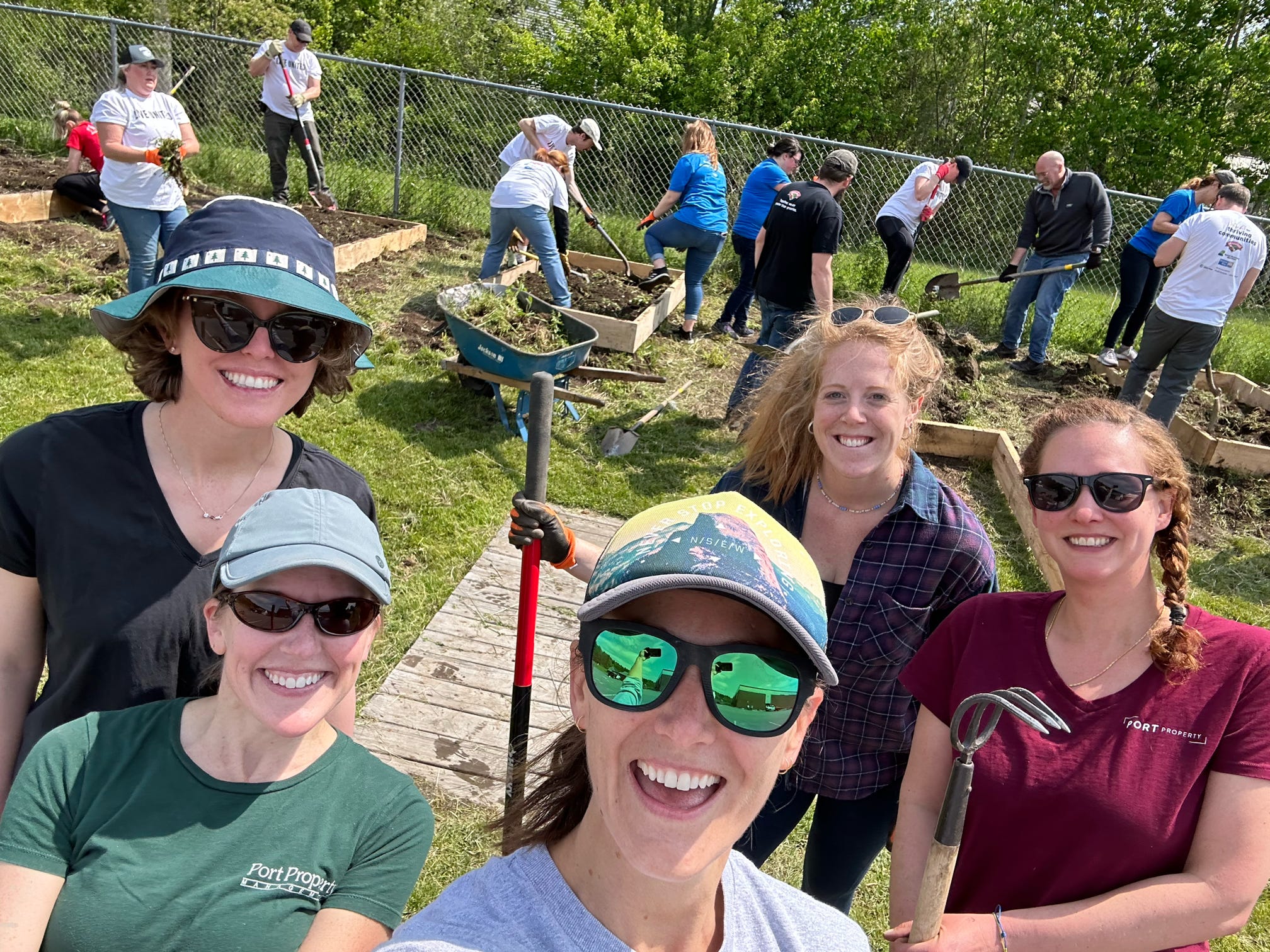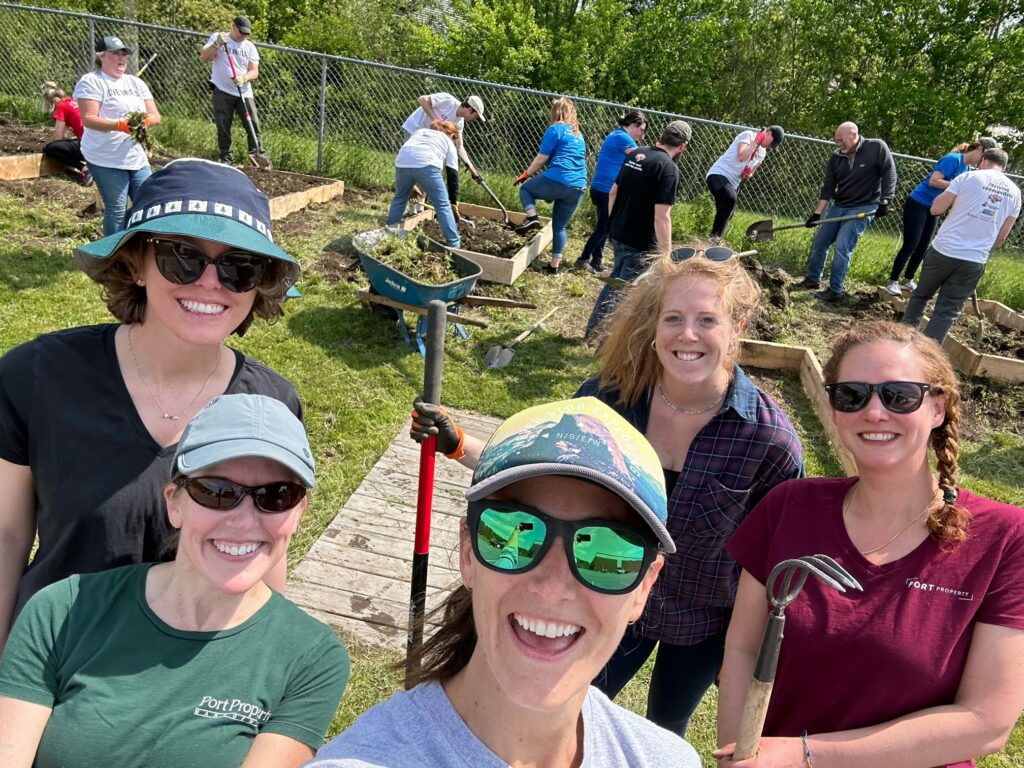 This week, our Portland and Biddeford teams volunteered with United Way of Southern Maine's "Day of Action" campaign. The Day of Action is an annual event that brings together hundreds of volunteers across southern Maine to give back to the community by assisting local non-profits with a number of projects. Participation in this event has become a tradition for us, and we were thrilled to volunteer our time again this year.
Port Property was honored to be among the 700 volunteers taking part in the Day of Action. Groups of our staff volunteered on three different initiatives; cleaning up yards for Goodwill's Pride Place, sprucing up learning spaces at The Brick Store Museum in Kennebunk, and building community garden spaces in Westbrook with local non-profit, Maine Foodscapes. Across all three groups, our team volunteered with a variety of tasks – from building new garden beds, repotting plants, weeding and raking at Pride Place and Maine Foodscapes to painting walls, repairing woodwork, and moving furniture at The Brick Store Museum. It was a day full of lifting, digging, leveling and getting our hands dirty. Our team was grateful for the opportunity to contribute to such a great cause, while enjoying team building and a rewarding day spent serving our communities.
United Way of Southern Maine is a local charity organization focused on improving lives and building stronger neighborhoods. Their goals are focused on improving education, financial stability, and health for every person in southern Maine. We have been supporting their efforts for over a decade and their mission of improving the neighborhoods and lives of our community members in South Maine aligns very closely with our own values. A big thanks to United Way of Southern Maine for a great volunteer program, and for all that you do to make our communities flourish.To learn more about United Way of Southern Maine, visit their website here.